Bed Bug Control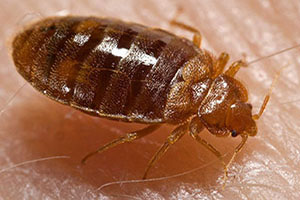 What has become the new nightmare, the lullaby has now become reality. These insects have been found in all types of dwellings & transportation vehicles. Generally bed bugs hide in box springs, mattresses, bed frames, couches, chairs, window & door moldings, behind wallpaper & pictures, under carpet, cracks in the hardwood floors, wall voids, and outlets. However, as they populate and spread in our country, they can be found almost anywhere. They feel safest near their host (preferably a human) and stay near the resting, which is usually the bed.

Flea Control

Fleas are parasites that feed on blood, and seem to prefer pets more than anything. They will also feed on humans and other mammals as well. A flea can jump up to 8 inches high and are usually found on shoes, pant legs, or blankets. Consequently your pet may infest your entire home with these pests. That's why it's good to have yards treated as prevention so you don't experience the pain of fleas taking over. They're a nightmare once inside.

Termite Extermination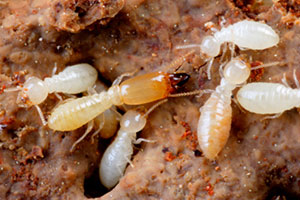 Termites have wings that they shed once they have found a good place to build a nest. Homeowners find this disturbing during swarm season as they notice wings around doors and windows. This isn't a good thing to find in a home and we suggest you calling us, The Leading Richmond Hill Pest Control, and have us take out this threat to your home.

Roach Control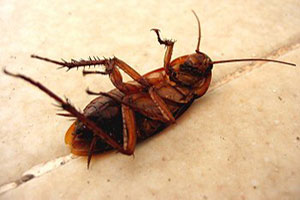 Cockroaches transmit diseases, contaminate food, and can trigger allergies. If someone in your building has them, you are at risk of being infested also. With high reproductive abilities they can take over quickly. At our Queens Pest Control branch, we take roaches seriously. Nothing more disgusting than finding roaches in your food cabinet.

Rat Extermination

Our services will remove mice & rats that invade homes or other buildings looking for food, shelter, and warmth. Their activity can damage buildings and property by their constant biting and burrowing. They contaminate food, and can spread bacteria, and diseases, to people and pets. They have a remarkable ability to adapt and are difficult to eradicate like other pest. With rats being very smart, it takes experience and strategy to perform pest control on this small mammal. If you need experienced rodent control experts, call now for the next appointment.
Why Choose All Out Pest Control Services?
Family Owned & Operated
24 Hours Phone Answering
Same Day Service Available
Emergency Service Available
Evening & Weekend Appointments Available At No Extra Charge
All Calls Answered by Live Operator 24/7.
Evening and Early Morning Appointments are Always Available. Just Let Us Know.